Posts for category: Oral Health
By Scott F. Bobbit, DMD
March 17, 2020
Eating disorders cause more than psychological harm. The binge-purge cycle of bulimia or the self-starvation patterns of anorexia can also injure the physical body, especially the mouth.
For example, nine in ten people with bulimia will experience tooth enamel erosion from stomach acid entering the mouth from induced vomiting. Although purging is less frequent with anorexic patients, one in five will also develop erosion.
An eating disorder isn't the only reason for enamel erosion: you can have high acid levels from over-consuming sodas, energy drinks or certain foods, or not properly brushing and flossing every day. But erosion related to an eating disorder does produce a distinct pattern in the teeth. When a person vomits, the tongue moves forward and presses against the bottom teeth, which somewhat shields them from acid contact. This can create less erosion in the lower front teeth than in others.
Eating disorders can cause other oral effects. Stomach acid contact can eventually burn and damage the mouth's soft tissues. The salivary glands may become enlarged and cause puffiness along the sides of the face. The use of fingers or other objects to induce gagging can injure and redden the back of the throat, the tongue and other soft tissues.
It's important to stop or at least slow the damage as soon as possible. To do so requires both a short– and long-term strategy. In the short-term, we want to neutralize mouth acid as soon as possible after it enters the mouth, especially after purging. Rather than brushing, it's better to rinse out the mouth with water or with a little added baking soda to neutralize the acid. This will at least help reduce the potential damage to enamel.
In the long-term, though, we need to address the disorder itself for the sake of both the person's overall well-being and their oral health. You can speak with us or your family physician about options for counseling and therapy to overcome an eating disorder. You may also find it helpful to visit the website for the National Eating Disorders Association (nationaleatingdisorders.org) for information and a referral network.
If you would like more information on how eating disorders can affect health, please contact us or schedule an appointment for a consultation. You can also learn more about this topic by reading the Dear Doctor magazine article "Bulimia, Anorexia & Oral Health."
By Scott F. Bobbit, DMD
February 26, 2020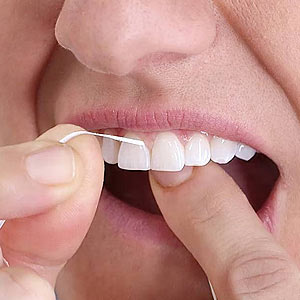 Twice a year dental cleanings are an important aspect of optimal oral health. But if you're not brushing and flossing every day, your dental visits could change from regular maintenance to teeth rescue missions.
These two hygiene tasks don't take long—a single trip with floss around each tooth and a couple of minutes of brushing at least twice a day—but you'll need to perform them effectively to get the most out of them. Not to worry, though: with a little practice and helpful advice from us, this small investment in time and effort could save your teeth—and your money.
The first thing to know, though, is the reason behind brushing and flossing: to remove disease-causing bacterial plaque that can build up daily on teeth. Bacteria produce acid, which at elevated levels can erode enamel and lead to decay; and some bacterial strains can cause periodontal (gum) disease. These infections could ultimately lead to gum recession, bone deterioration and tooth loss.
Daily brushing and flossing lowers your risk of this occurring. It's your preference in what order you do them, but for now let's start with flossing.
There are a number of techniques—and tools—for effective flossing. If you're using thread floss, simply cut off about 18 inches and wrap each end around the middle finger from each hand. Use the remaining fingers to create a small amount of floss between the two best fingers for a particular area of the mouth and gently pull the floss in between the tooth gap. Form a "C" shape around one of the tooth sides and rub up and down until you hear a squeak (which you'll only hear if you use un-waxed floss). Now, repeat the action with the adjacent tooth, then move to the next and each succeeding gap and do the same until you've cleaned each side of each tooth.
When brushing, hold your toothbrush gently like a paintbrush or pencil at about a 45-degree angle with just a small amount of toothpaste on the end bristles. All it takes is a gentle scrubbing or wiggling motion and the abrasives and detergents in the toothpaste will do the rest.  Just make sure you fully brush all your teeth and gum surfaces, which should take about two minutes.
Along with regular dental visits and a low-sugar diet to discourage bacterial growth, brushing and flossing will help you avoid disease and enjoy the best oral health possible.
If you would like more information on keeping your teeth and gums clean, please contact us or schedule an appointment for a consultation. You can also learn more about this topic by reading the Dear Doctor magazine article "Daily Oral Hygiene: Easy Habits for Maintaining Oral Health."
By Scott F. Bobbit, DMD
January 07, 2020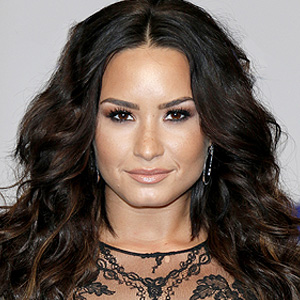 Singer and actor Demi Lovato has a new claim to fame: formidable martial artist. When she is not in the recording studio, on stage or in front of the camera, Lovato can often be found keeping in shape at Jay Glazer's Hollywood (California) gym. Glazer, who is best known as a sports journalist, also runs conditioning programs for professional athletes and celebrities based on mixed martial arts. On March 6, Glazer got more than he bargained for when 5'3" Lovato stepped into the ring and knocked out his front tooth.
Glazer reportedly used super glue to put his tooth back together. Not a good idea! While it may not be convenient to drop everything and get to the dental office, it takes an expert to safely treat a damaged tooth. If you glue a broken tooth, you risk having to undergo major work to correct your temporary fix—it's no easy task to "unglue" a tooth, and the chemicals in the glue may damage living tooth tissue as well as the surrounding gum and bone.
Would you know what to do in a dental emergency? Here are some guidelines:
If you chip a tooth, save the missing piece if possible. We may be able to reattach it.
If your tooth is cracked, rinse your mouth with warm water, but don't wiggle the tooth around or bite down on it. If it's bleeding, hold clean gauze to the area and call our office.
If your tooth is knocked loose or is pushed deeper into the socket, don't force the tooth back into position on your own. Immediate attention is very important.
If your tooth is knocked out, there's a chance it can be reattached. Pick up the tooth while being careful not to touch the root. Then rinse it off and have either someone place into its socket, or place it against the inside of your cheek or in a glass of milk. Please call the office immediately or go to a hospital.
What's the best thing to do in an emergency? Call us right away, and DON'T super glue your tooth! You can prevent worse problems by letting a professional handle any dental issues. And if you've been living with a chipped, broken or missing tooth, call us to schedule an appointment for a consultation—there are several perfectly safe ways to restore your smile. Meanwhile, if you practice martial arts to keep in shape, think twice before getting into the ring with Demi Lovato!
To learn more, read the Dear Doctor articles "Trauma & Nerve Damage to Teeth" and "Saving New Permanent Teeth After Injury."