Posts for: April, 2021
By Scott F. Bobbit, DMD
April 13, 2021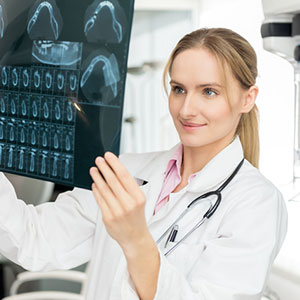 Imagine that the IRS wants to audit you, but the dog ate your receipts. Or you hit a $50 million Lotto jackpot, but your ticket went through the wash. Or maybe you're about to see your new dentist, but you don't have your past dental records.
Humdrum as they may seem, records are important—so much so that they have their own month. That's right: April is Records and Information Management Month. Though perhaps not as exciting as National Poetry Month, this is still a good time to consider how records keep your life and health on track—especially regarding your mouth.
Your dental records contain information on all your office visits, imaging (yep, all those x-rays), diagnoses and treatments. Just like other healthcare records, they're privacy-protected under The Health Insurance Portability and Accountability Act (HIPAA).
Your dental records may also contain information about other aspects of your overall health that could impact your long-term dental care. With all that information, dental records are important to your ongoing care, and should be available wherever you receive treatment—even if you change to a new dentist.
Which can happen? Your long-time dentist may retire—or maybe you move to another state. You may just decide you'd be happier with another dentist. But regardless of why your provider changes, your dental needs don't.
Without your records, your new dentist starts your care virtually from scratch, having to generate a new patient history and perform additional x-rays or examinations. And they won't have the benefit of nuances available to a dentist who may have treated you for a long time. But with your dental records in hand, they can often pick up where your other dentist left off without missing a beat.
It's in your oral health's best interest, then, to ensure your dental records transfer from your former dentist to your new one. Legally, these records are the property of the dentist, but you're entitled to a copy or to have them transmitted directly to another provider. You may, however, have to pay for any supplies and labor involved with printing, copying or mailing the records.
Do you feel awkward asking your former dentist to send your records to a new one? Not a problem—ask your new dentist to request them for you. Even if you have an unpaid balance, your former dentist is legally required to comply with the transfer.
When it comes to your oral health, "What is past is prologue." The dental care you receive today and tomorrow depends on the care you received yesterday. Your dental records help make sure it's a seamless progression.
If you would like more information about the importance of dental records, please contact us or schedule a consultation.
By Scott F. Bobbit, DMD
April 03, 2021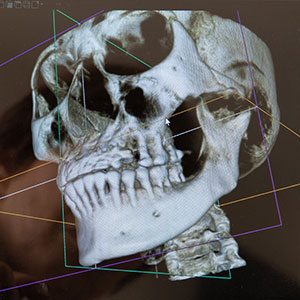 The mouth is a crowded place with nerves, blood vessels and sinus cavities sharing common space with the teeth and gums. Although important in their own right, these structures can also hinder treatment for complex dental situations like dental implant surgery or impacted teeth.
Treating these and similar situations depends on getting an accurate depiction of "what lies beneath." Conventional x-rays help, but their two-dimensional images don't always give the full picture. There's another way—cone beam computed tomography (CBCT).
Similar to CT scanning, CBCT uses x-ray energy to take hundreds of "sliced" images that are then re-assembled with special software to create a three-dimensional model viewable on a computer screen. CBCT is different, though, in that it employs a scanning device that revolves around a patient's head, which emits a cone-shaped beam of x-rays to capture the images.
A dentist can manipulate the resulting 3-D model on screen to study revealed oral structures from various angles to pinpoint potential obstacles like nerves or blood vessels. The detailed model may also aid in uncovering the underlying causes of a jaw joint disorder or sleep apnea.
CT technology isn't the only advanced imaging system used in healthcare. Another is magnetic resonance imaging (MRI), which excites hydrogen atoms in water molecules. This produces different vibration rates in individual tissue structures, which are then translated into detailed images of these structures. Unlike CT or CBCT, MRI doesn't use x-ray energy, but rather a magnetic field and radio waves to produce the atomic vibrations.
But while providing good detail of soft tissues, MRI imaging doesn't perform as well as CBCT with harder tissues like bone or teeth. As to the potential risks of CBCT involving x-ray radiation exposure, dentists follow much the same safety protocols as they do with conventional x-rays. As such, they utilize CBCT only when the benefits far outweigh the potential x-ray exposure risks.
And, CBCT won't be replacing conventional x-rays any time soon—the older technology is often the more practical diagnostic tool for less invasive dental situations. But when a situation requires the most detailed and comprehensive image possible, CBCT can make a big difference.
If you would like more information on advanced dental diagnostics, please contact us or schedule an appointment for a consultation. You can also learn more about this topic by reading the Dear Doctor magazine article "Getting the Full Picture With Cone Beam Dental Scans."